Physiotherapy and Rehabilitation
In Physiotherapy and Rehabilitation Department of Private Umit Hospital,
Services are provided to the patients to provide freedom of movement within the daily life and to reach them to the top functional level by a rehabilitation team including Physiotherapy and Rehabilitation Physicians and Physiotherapists.
In the Physiotherapy Department;neck and back pains, cervical and spinal disc herniations, spine and joint arthritis, arthtalgias, fibrositis, osteoporosis, scoliosis are diagnosed and treated. In our Physiotherapy and Reanimation unit, rehabilitation and treatment services are provided for orthopedic trauma and post fracture rehabilitation, sports injuries and rehabilitation, spine injuries, brain hemorrhages, rehabilitation of patients with paralysis due to vacular obstructions, rehabilitation of the children with cereral palsy (brain paralysis);patients with central nervous system diseases such as MS (multiple sclerosis), ALS (amyotrophic lateral sclerosis); patients with peripheral nervous system diseases such as facial paralysis, carpal tunnel syndrome. Furthermore, mesotherapy, pain treatment (algology), intraarticular injections, trigger point injections and nerve blockage applications are done.

In our physiotherapy and rehabilitation unit consisting of examination rooms, physiotherapy rooms and exercise
halls equipped with state of art technology devices, our team including experienced specialist team and physiotherapists give service in the polyclinic and service and intensive care unit patients.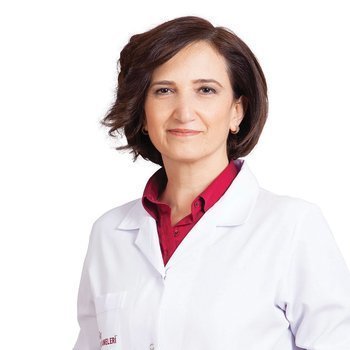 Physiotherapy and Rehabilitation and
2
more
Physiotherapy and Rehabilitation Sub Expertises